"In an industry where information can seem contradictory and confusing, here at Achilles Heel Training we pride ourselves in delivering the facts backed by hard science. We are not here to sell you a silver bullet or a magic pill. We apply tried and tested principles that guarantee results. You will feel comfortable in an empowering environment where the coaches and owners know you by name, and you are not just another number. Join our team today and achieve goals you never thought were possible!!"
ACHILLES HEEL TRAINING
Achilles Heel Training, LLC is not a traditional gym setting. All workouts are either class based at specific times, or pre-arranged personal training sessions (additional cost). Achilles Heel Training, LLC may set aside times where the gym is open and available for members to familiarize themselves with the gym's equipment and improve technique, but always under the supervision of a certified professional.
Achilles Heel Training, LLC is committed to excellence and reserves the right to change hours of operation, type and quantity of equipment, the type and frequency of classes.
#1 IN THE AREA, SPECIALIZING IN FORM!
In our personal training sessions, we are known for correcting form in order to maximize your results both inside and outside of our facility. In the US, we have a tendency to spend time hunched over on a phone, tablet, or computer; this can result in poor posture and lead to joint pain issues. Moving your body properly through space can help identify and eventually reduce aches and pains in the body. Exercise correctly and effectively for both immediate and long lasting results. 
Availability of personal training packages depends on availability of our certified personal trainers' schedules. We do our best to make scheduling work for both client and trainer. Acceptance of new clients runs on a first come, first serve basis.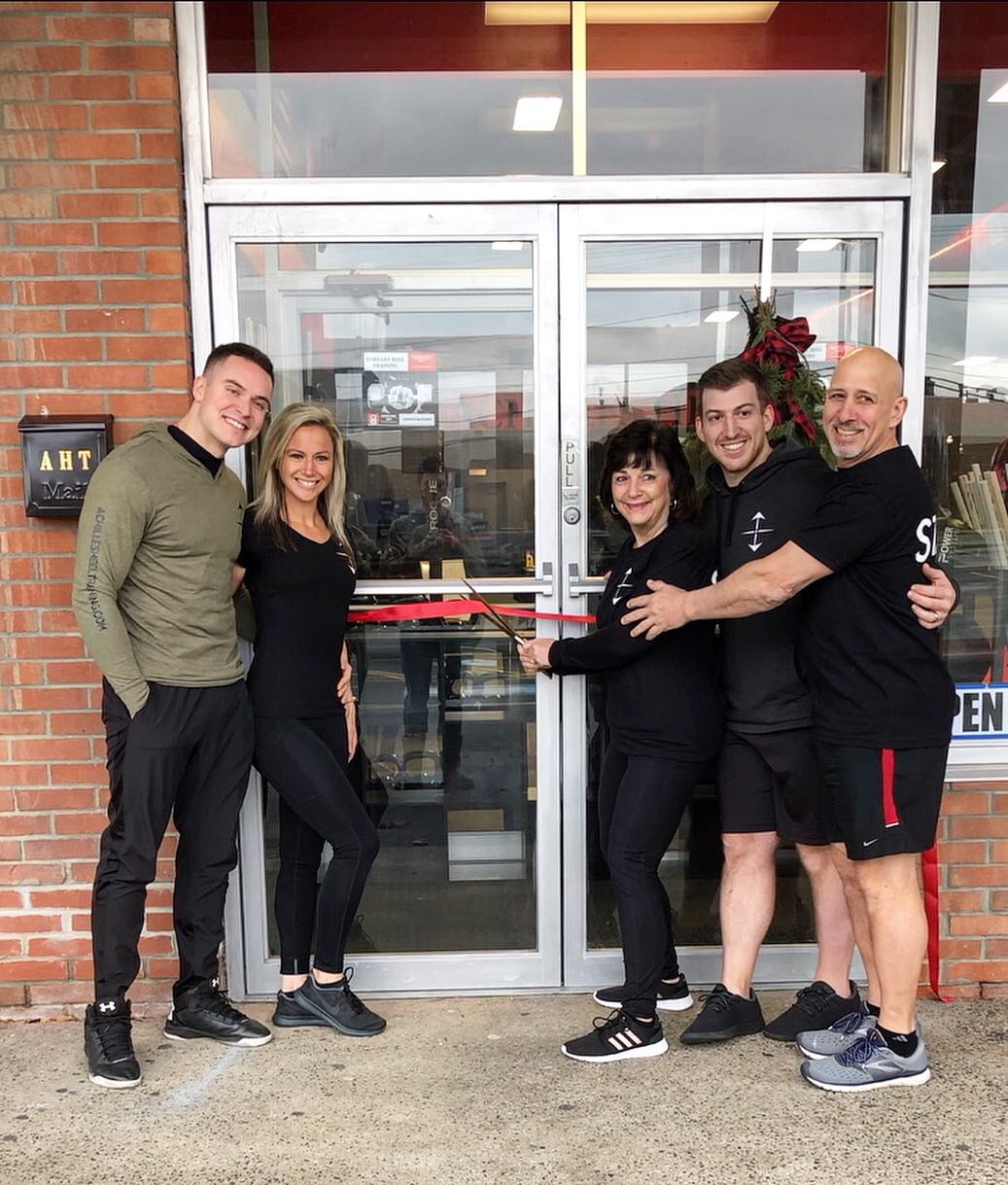 Education: Master of Organizational Leadership (Lourdes University), BA Psychology (Lake Erie College), Auburn High School '09
Credentials: AFAA Certified Fitness Professional, Les Mills SPRINT, USAPL Certified, CPR & AED
Email: brabfitness@ahtgym.com
 "Through my personal journey in athletics and fitness, I have gained extensive knowledge that has guided my development and also enabled me to help others. We all embark on this journey, but what are we working toward? How do we get there? And what steps do we take to ensure optimum results? I didn't know these answers at first either.
My journey started as a dual sport athlete in lacrosse and soccer, which led to my collegiate career as a Division II NCAA athlete at Lake Erie College, OH.  I received my Bachelor's Degree in Psychology and my Master's Degree in Organizational Leadership.  I then became a Graduate Assistant Lacrosse Coach and Strength & Conditioning Coordinator at Division II NAIA, Lourdes University, OH .That is where I discovered my passion for assisting individuals in overcoming external obstacles in order to reach their fitness goals.
In 2015, I became an AFAA Certified Personal Trainer and began educating individuals on proper nutrition and exercise. Personal training led me to explore the realms of bodybuilding, where I became a Nationally Qualified Bikini Competitor (2016). Bodybuilding taught me the importance of nutrition and how to respect the weight room, understanding that lifting does NOT make you "big," however; it is imperative for overall health.
My fitness journey is no different than yours; I took the same steps that I plan to teach you to take. These steps involve trusting the process, consistency, willpower, balance and determination. I believe in teamwork, and I can assure you I will become your biggest supporter!"
Education: Background in Engineering, Skaneateles High School '11
Credentials: W.I.T.S. Certified Fitness Professional, USAPL Certified, Les Mills SPRINT, CPR & AED
Email: coachkevin@ahtgym.com
What are the two most valuable assets in life? Your time, and your health! Based on these two facts, I tailor all my training packages around my client's goals and dreams. The main objective is transforming your current physique to what you envision in the shortest time possible while creating an injury proof body along the way.  As a three-sport athlete, I have learned many lessons in fitness the hard way, through serious injuries and setbacks. However, these lessons have taught me how to maximize and harness potential while developing an invincible mindset that extends beyond the gym. Even before I became a licensed trainer, I helped people in my life achieve their fitness goals ranging from fat loss, knee/shoulder/back recovery, muscle building, bodybuilding, powerlifting, and athletic preparation. My range of experience enables me to tackle your goals with you so that you have the support and resources you need along the way. I am a W.I.T.S. certified personal trainer, have a background in Engineering, and more importantly, I have the ability to transmit my passion for fitness infectiously so YOU can easily achieve your goals here at AHT!
Education: Binghamton University
Credentials: CPR & AED
turn your weaknesses
into your strengths
ACHILLES
HEEL TRAINING